If you're loaded and have made a few notable enemies in your lifetime, the option of security is not a choice. So, if you're to visit an important press conference, or the reading of your father's will, chances are your enemies might try some terror tactics and aim for your life.
Well, the best option is to go, invincible; hence it's time you take a look into that armored car company your wife suggested.  Now, you might think this is farfetched and unnecessary. But, the truth is these armor cars are no joke. They can undoubtedly take a beating and come out sturdy.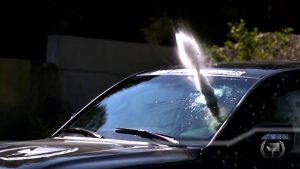 Armor Cars vs. Armor Piercing
Armored cars are costly, and the major reason is these are designed to offer protection from grenades and I.E.D. From floors to roofs all aspect of armored cars and protected to ensure no potential threat can attack subject when passing through war or danger stricken areas. Furthermore, even the side hinges and pillars are coated with armor to ensure that no bullet can crack open through the armor.
Now, any reputed armored car company hires the best and most skilled in-house technicians to fit these armor glasses. Fitting these is, moreover, tougher than anything as these glasses are five to ten times thicker than normal glass. These mechanics work with precision and patience as they strip the car bare before carefully attaching the glass on the frame.
The end result is a factory finished vehicle that can take on a beating. However, no armored car company offers complete protection against bullets. Even among these cars, there are gradations. You need to consider the threat factor and order your armored car depending on the level of risk you might incur.
So, moving on,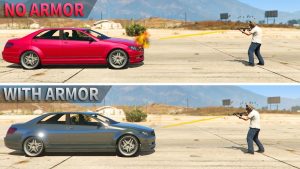 The Armored car protection program as mentioned is based mainly on the level of threat a person might experience. In this aspect, it is divided into two standards, European and American ballistics.
The American ballistics fall within Levels like I – IIA – II – III-A – III-IV – IV+, whereas, the European Ballistics fall in the ranges of B2 – B3 – B4 – B5 – B6 – B7.- B7+. The glass immune to bullets is around 68-70mm in thickness that amounts up to 3 inches for levels around B2, and B3. However, if you move up the range, the thickness of the glass increases by half an inch. The diffidence even though is tiny, the glass protection along with the car's weight increases improving levels of security.
Now, if you have high levels of security threats to overcome, then opt for the European Ballistics of B7 security or American ballistics of level IV. These can offer protection against a shot fired from an Ak-47 or SKS rifles. You can opt for something under like III or B6 to incur resistance from shelling and grenades.
So, depending on your requirement, ask your allotted security personnel on the level of protection needed and the best armored car company to pick for your vehicle.
Moreover, these armored cars are also available in rentals. So, if you think the budget for a good one exceeds your pricing. Then simply contact a rental armored car company to get yourself the most secure vehicle for enhanced safety. For more information click here!